Just a quick blog post to let people know of all the great things happening around here. We haven't posted on the Ace Web Design blog for several years and we now intend on getting back to posting on here regularly about not only our progress as a business but about web development ideas, code snippets and more. As many people know we are running under the business names of Ace Business and Ace Web Design these days, having merged the businesses together. This has been a great step forward for us to include Accounting, Bookkeeping and Xero Integrations into the mix of what we do. Overall we consider these services to all compliment each other in that they will help businesses.
We've also been heavily networking, and have found some great people along the way that have similar core values to us. We love to assist people and this also runs true through our network of people. If you are ever looking for a particular type of business to fix an issue with a business then please ask and we are likely to know someone that will fill a gap.
In regards to web sites and web development we have been working hard on many areas, but have been working on several web applications using Laravel as the core part of that development. We moved into Laravel development a couple of years ago now, and see if as our way forward from the old days where we would develop in Zend Framework. We are finding it to be very flexible in what it does, and the ability to use Vuejs is also a great opportunity to help with dashboards, and instant information on page.
We've also worked hard to create the new version of Book It Fast which is now released and we are taking on new users. This is an only Software as a service (SAAS) application that allows holiday rental owners to have a booking calendar on their web page, whilst also syncing bookings with a range of different booking websites such as Air Bnb, Home Away/Stayz, Booking.com and Trip Advisor. We are very proud of what we have created and would love to get more users on board. We are using it to run our holiday house Rocks Beach House and it has been working very well. It's ability to see an overview of the house performance is really good too.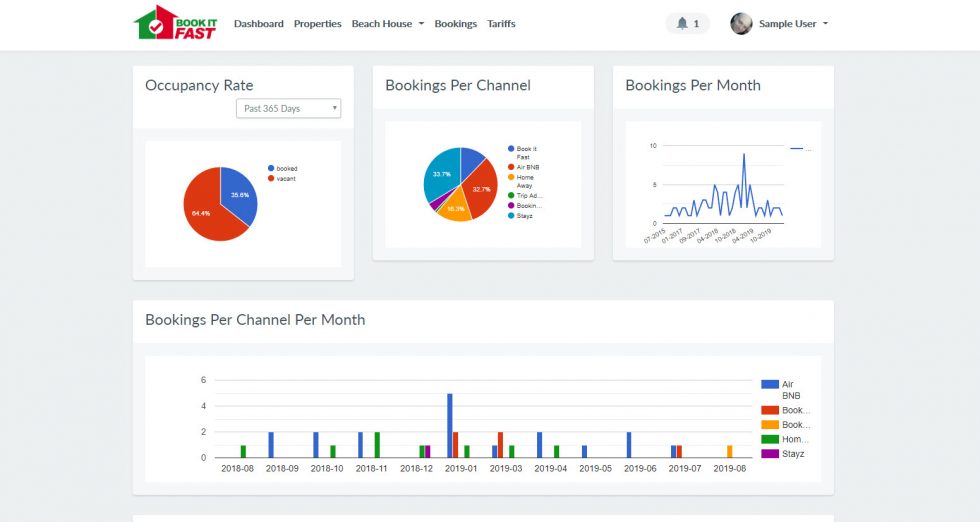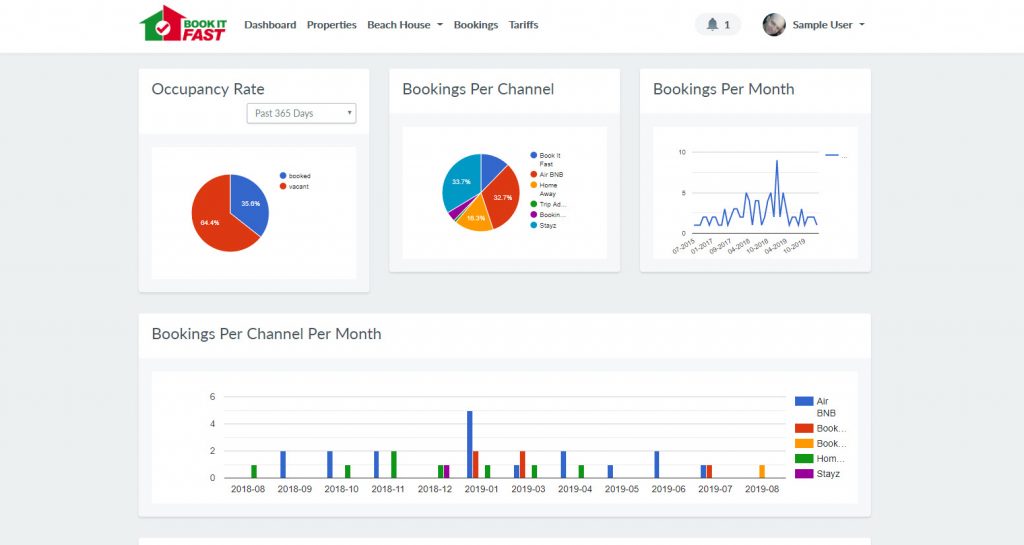 We're really looking forward to what 2020 is going to bring, and what we can do to assist our clients.