Google Advertising

Adelaide
Ace Web Design can help your business grow with leads coming from paid Google Advertising. Google Advertising is flexible and in most cases an affordable way to kick start traffic from the most respected and used search engine on the internet.
Attracting new leads is easy when you get us to create a new campaign for Google Advertising. Customers are most likely searching for your business right now, but might not be able to find you. Setting up a Google Ads Campaign gets your business in front of the people that are searching for your business.
Discussion and Keyword Research. We first find out what your goals are, and what areas you would like to focus on. This is an important step to determine the competitiveness of your industry and also make sure you are trying to target the right people.
We check over your website to ensure that it is set up to make the most of the people that click through to your website. We then set up goals/targets within Google Ads and Google Analytics to ensure that these are being tracked.
Once we are happy with how the website is set up in order to capture leads we then create a Google Advertising campaign that is created to capture leads. These need to be worded correctly and pointing towards the correct pages on the website so that they are more likely to convert into customers.
Setting up a Google Advertising campaign is a great fast way to get targeted visitors to a website. After setting up a campaign the ads are up in Google nearly straight away when people are searching for your services. The approval time is very short and you are up and running quickly.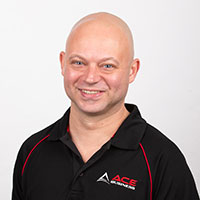 High Visibility in Google
REACH MORE CUSTOMERS WITH gOOGLE aDWORDS
We're ready to start your adelaide google ads campaign
Get in contact with us and have a chat with us about how we can help with setting up a Google Advertising campaign. We have great experience in working with businesses to help them generate leads that they wouldn't have otherwise had. We'd be happy to assist.